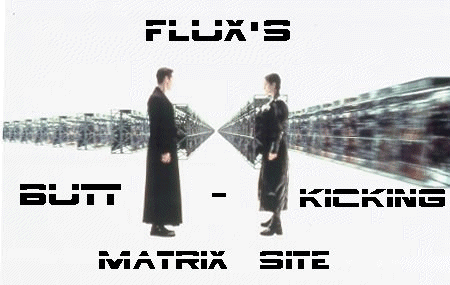 morpheus, trinity and neo
by Flux.
so keep your grabby mouse off.
they're mine.
all mine....


Click here to download the coolest darn screensaver I've ever seen.
It's by NeuroS..... and it's not that crappy one from that site that claims to know
everything about the Matrix.... they don't know JACK about some of this!